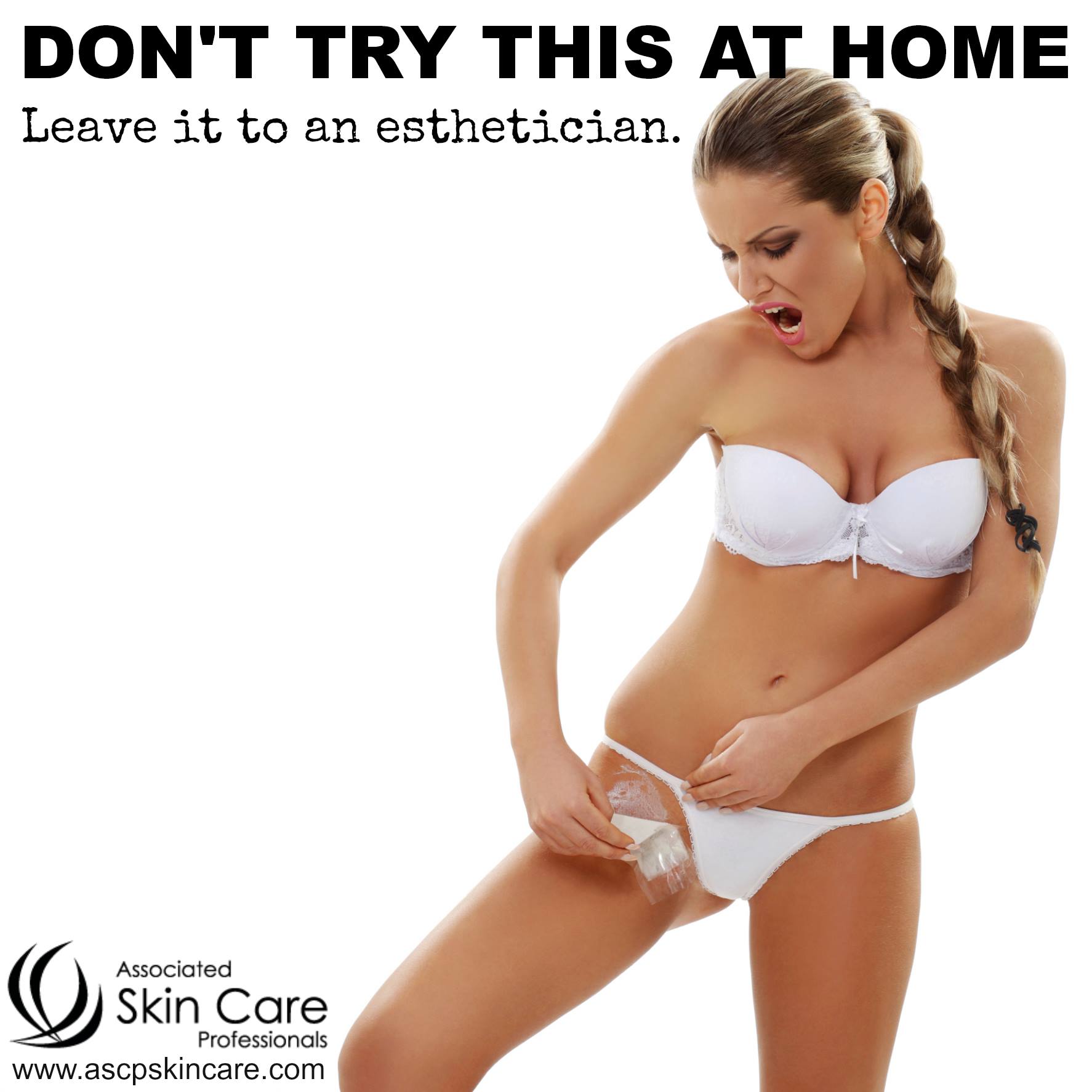 Going bare 'down there' is an increasingly popular option for women these days, but things can get seriously ugly if you don't take care of your sensitive nether regions in the weeks post-wax.
The bumps after waxing within 24 hours are called folliculitis or inflammation of one or more hair follicles. Common symptoms of folliculitis include a rash, itching, or pimples. There may also be ingrown hairs that grow – either way, the treatment is similar.
So, how do you take care of the skin before and after a Brazilian wax?
Pre-wax pointers
allow hair to grow (4) weeks before your first appointment. Stay on this schedule until your esthetician advises you otherwise.
Your appointment shouldn't be any closer than a couple of days before or after your period.
Don't use any lotions in your bikini area before waxing.
You need 1/8″-1/4" hair growth for the wax to hold onto, no more – no less.
Take your favorite pain reliever/anti-inflammatory 30- 45 minutes before your appointment.
Prepare an after-care kit from the list below ahead of time, so you can begin caring for your waxed bikini area right away.
You may not be a good waxing candidate if you have very sensitive skin, herpes, genital warts, an STD or any other skin condition or contagious disease. Regardless, the technician should be gloved and a thorough pre-wax interview and education should be done.
Remember to breath . Holding your breath causes you to tense up . Exhaling DURING the pluu relaxes you .
men : bring clean tee shirt incase you were sweating earlier
WEAR LOOSE CLOTHING !- go commando or wear a thong
Waxing after-care
24-48 hours after
Don't take a hot bath (shower is OK).
No tanning beds, saunas or steam rooms.
Use a cold compress to soothe the area.
Sexual activity should be avoided. Friction on the skin can cause it to become inflamed.
Don't use products with harsh chemicals, perfumes, or dyes.
Apply only gentle moisturizers.
Keep hands away from touching freshly waxed skin, as this can encourage irritation or small pimples.
Avoid using a bar soap; it leaves a film on the body that could cause ingrown hairs.
Use tea tree, lavender oil, antibiotic ointment or hydrocortisone cream.
Wear loose cotton undies.
If you are prone to ingrowns , please get POLYSPORIN - it is an antibiotic made for burns - it allows skin to breath ( neosporin does not - it seals and makes it worse)
Use sun block on freshly waxed skin ( really everyday ;-) )
48 hours +
Exfoliate using a mold resistant material like Ayate (made in Mexico from the fiber of the agave plant) so you don't introduce bacteria.
Use an acne medication or AHA lotion.
Try to gently tweeze out ingrown hairs.
What to do if "problems" occurs:
Resist the temptation to pick. If ingrown hairs are not remedied with gentle tweezing, the use of regular exfoliation and the correct products, then it is a good idea to go back to see your waxing specialist who should be trained to extract stubborn hairs.
Call your health care provider if symptoms last longer than 2 or 3 days or if the infection spreads. If the area is infected, a doctor may prescribe a topical antibiotic lotion or a systemic antibiotic if it is severe.
There are other reasons for bumps and redness, that may be unrelated to the waxing like warts, STDs, herpes, fungal infection etc. Practice safe sex, just in case it is communicable.
use a q-tip dipped in Hydrogen peroxide if you get infected ingrown
Do NOT pick. picking causes scars.
DO NOT HESITATE TO CALL with questions or issues...
585-469-1346
bbb-jhm-3929@skincaretherapy.net
Price drop - $45 brazilians for Client incentive waxers
New brand of hard wax from Beelicious- 100% organic - Pina Colada !
Now men- You will be charged $75 ONLY because - it's trickier - and I want to weed out those that may be inappropriate.